Well, our new T-Shirts arrived this weekend, along with some other advertising materials. Wooohooo!! It was like Christmas in July! We ordered from
http://www.vistaprint.com/
and got some great deals and freebies!!
The T-Shirts arrived just in time for the scortching hot, humid weather AND for the guys to cut the sleeves off! Brand new T-shirts whacked! LOL Maybe I should get muscle shirts next time is what I am thinking. As you can see from the pic, he was none too happy about me taking it. LOL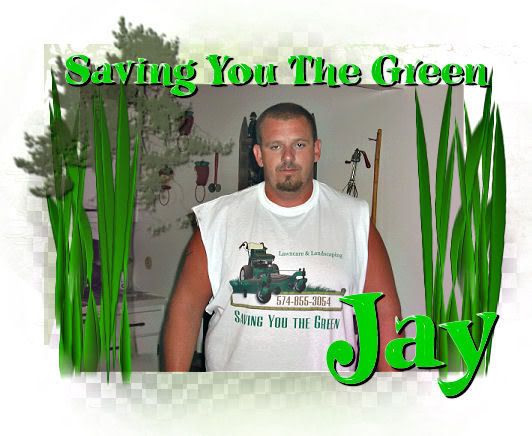 We have been busy with passing out fliers, and doing 3 estimates. One of those seems like it might be a go and we are so excited as that job would contain a little of everything and be great for the portfolio. We are just waiting to hear back from the customer.
Well, I have office work to catch up on while the guys are out doing maintenances so, will meet you again here next time...till then, God Bless and Keep you!
Annette out